Photobooth
Were you already at a wedding that had the photobooth, and you are looking for the photos? They are here. 
Most of my wedding packages include a photobooth service. This is a great way to get funny pictures of your friends, and to ensure that you get photos of as many guests as possible. The idea behind the photobooth is simple: the guests themselves take their own photo by using a remote-control (selbstauslöser kamera). The photobooth is portable and can be setup almost anywhere; here it is outside: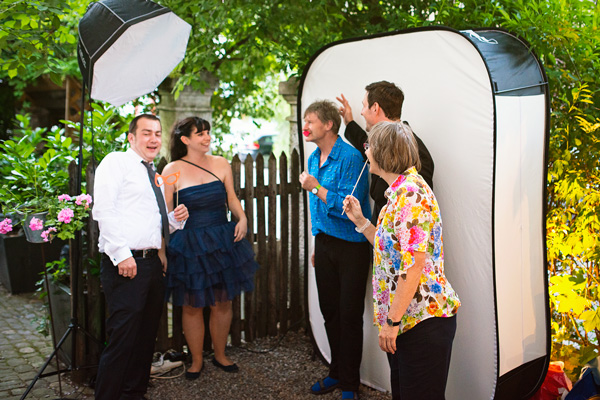 You'll find that your wedding-guests unleash their inner-creativity when there's no photographer behind the camera! Of course I bring some fun & silly props, like mustaches, hats, and so on.